Production of parts by cold stamping (cutting, punching, bending, volume exhibition, etc.) from steel, aluminum alloys, copper, brass, cardboard, getinax, textolite and sheet rubber up to 500 mm in size.
Production of parts and blanks by cold stamping on the customer's ready-made stamps.
Production of parts on automatic stamping complexes, including with the use of sequential action stamps.
Materials used: ferrous and non-ferrous metals up to 5 mm thick, plastic, rubber in the form of sheets and tapes.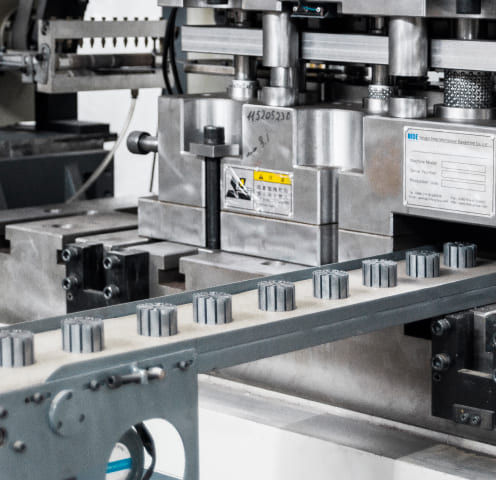 Stamping equipment:

automatic CNC bending line HOMAG with the possibility of quick changeover for the manufacture of more than 70 standard sizes of parts
multi-position sheet-stamping press machines PAUST with a force from 400kN to 3200kN
ERFURT multi-position sheet-stamping press machines with a force from 200 to 3200 kN
universal presses with a force from 100 kN to 1600 kN
<
universal presses KE2130 and automatic stamping complexes with a force of 100-1000 kN
universal multi-slide bending machines 1AP293, 1AP509, A7111, A7115, MAG05, MAG12, "Biller" with a force from 50 kN to 250 kN
universal press machines with a force from 250 kN to 400 kN
high-speed press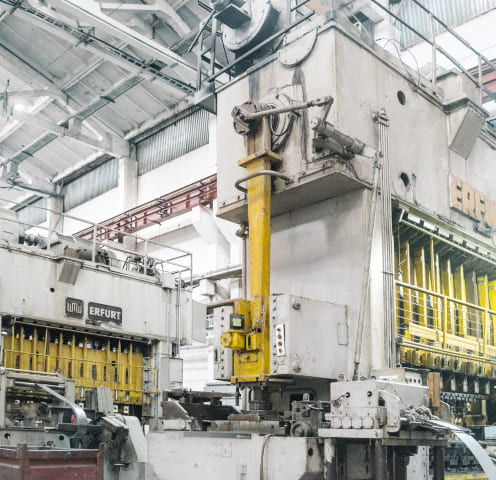 Other services
The enterprise carries out a full cycle of production of finished products