Highly progressive painting methods that allow you to minimize paint loss and achieve high quality of the painted surfaces. All conductive materials are painted.
The production is equipped with an automatic liquid paint line in an electrostatic field of the Italian manufacturer AVIN.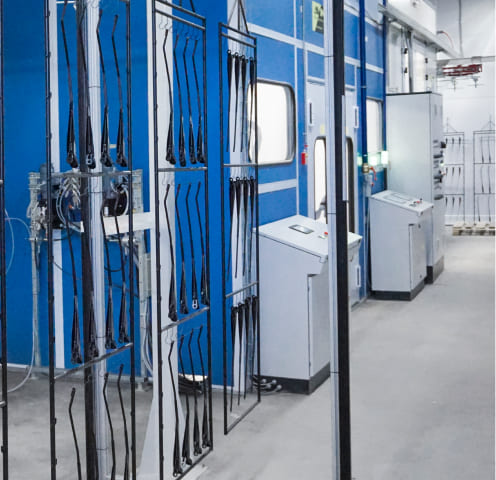 The line is equipped with two robot manipulators with the ability to adjust their movement along the vertical axis.
Painting is carried out by highly rotary sprayers WAGNER.
Advantages of this line: high efficiency of application, uniformity of coloring, coloring of hard-to-reach places, better coverage of edges, simultaneous use of up to 4 types of paint and varnish materials.
Other services
The enterprise carries out a full cycle of production of finished products